We have a seasoned team to help you build your Legacy of Giving.  We are as excited as you are about the future of philanthropy and the power to give back to our family, friends and communities.  Here are the people that will work for you to make it all come together.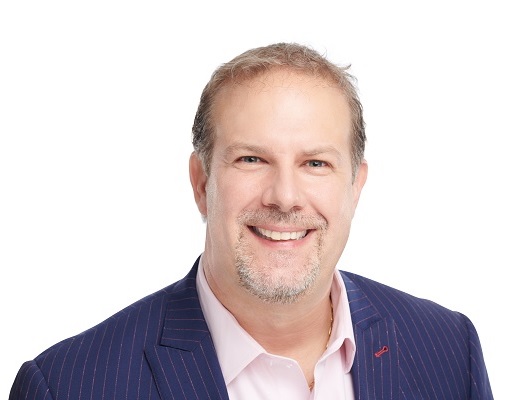 Anthony Scilipoti
FCPA, FCA, CPA (Illinois)
Chair
Anthony and his partners founded Veritas Investment Research in 2000. He is a Fellow Chartered Public Accountant, a Fellow Chartered Accountant, a Certified Public Accountant (Illinois) and a member of the Association of Certified Fraud Examiners. He is a licenced portfolio manager. Anthony also serves as a member of the Ontario Securities Commission's Continuous Disclosure Advisory Committee since 2006. In 2019, Anthony was appointed to the Board of the Capital Markets Advisory Committee of the International Accounting Standards Board.
Anthony has been very active in accounting standard setting since 2003. He is a former member of the Canadian Accounting Standards Board, the CICA's Emerging Issues Committee, and was the Chair of CPA Canada's Users Advisory Committee.
Anthony began teaching in 1997 as a part-time accounting instructor at York University's Schulich School of Business in the MBA and BBA Programs. He was nominated for the Teaching Excellence Award in 1997 and 2003. Several of Anthony's cases have been published in Cases in Financial Accounting: A Principles Based Approach, First Edition, 2006. While he no longer teaches full courses, he does guest lectures at the undergraduate and graduate levels and runs custom training programs on financial statement analysis and business valuation for the CFA societies in Canada and the U.S., CPA Canada, as well as Canadian and U.S. analysts and portfolio managers.
Anthony is an advocate for investors rights. He is frequent media commentator and public speaker on issues related to financial accounting and disclosure and is considered and industry expert in special situations related to accounting. In 2006, Anthony was awarded the Award of Distinction by the Institute of Chartered Accountants of Ontario for his impact and leadership in the accounting profession among those under 40.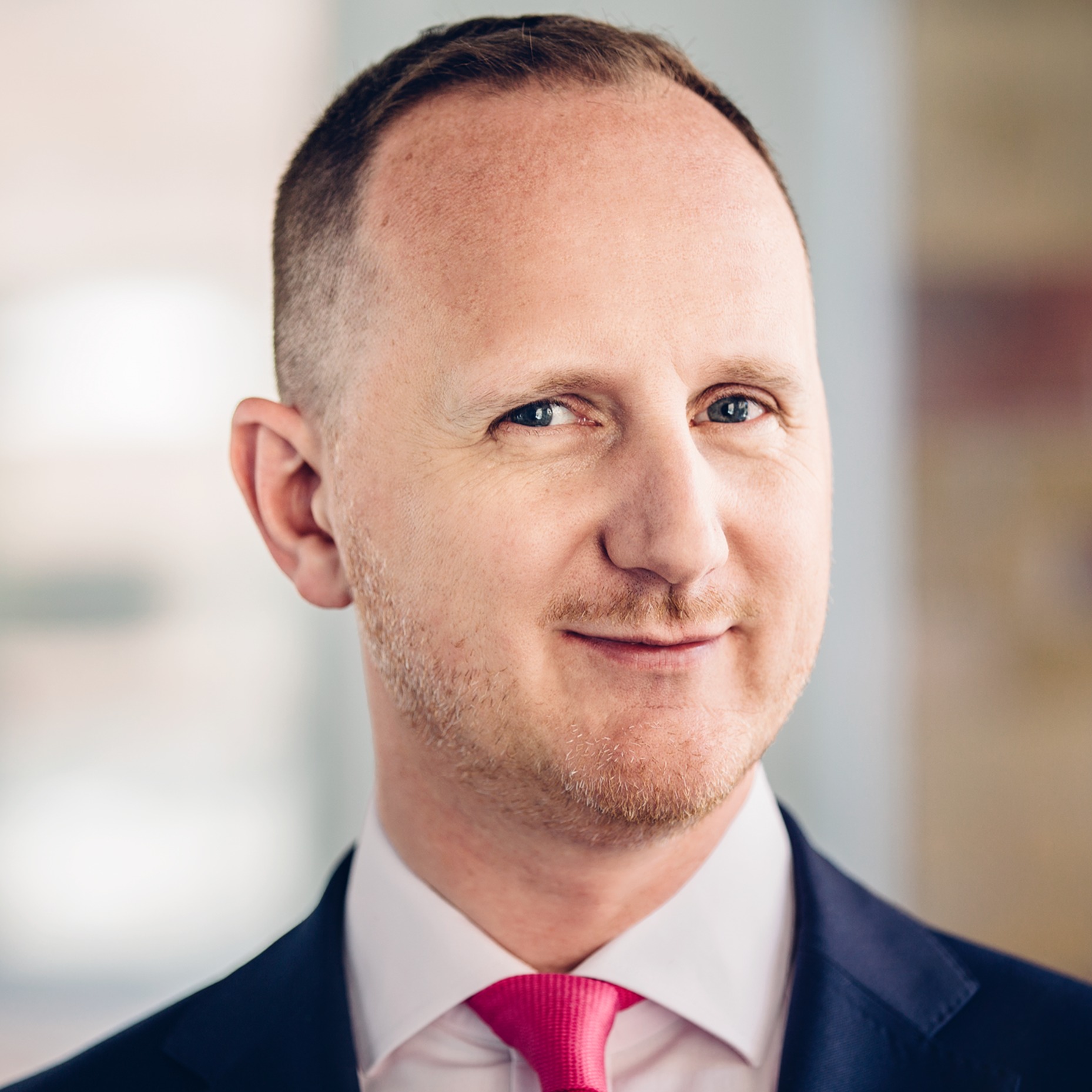 James Burn
An English born entrepreneur with a business and branding background, James founded and served as CEO of a large specialty packaging and distribution company in the UK and then a successful 3D animation studio prior to becoming a founding partner of BrandActive over twenty years ago. Here, he has played a central role in shaping the company's consulting services.
James is recognized globally for his unparalleled experience in large-scale rebrand transition costing and scenario planning, and has led the planning and management of rebranding projects for some of the largest and best known national and global organizations including Berkshire Hathaway HomeServices, Caterpillar, Johnson & Johnson, Unify, and Verizon. He has also engineered the rebrand transition of many major U.S. hospital systems such as Ascension, MedStar Health, and Mercy Health.
Based on this experience, James has defined rigorous consultant training processes for the BrandActive team, ensuring that every client receives the highest quality of service. He is very passionate about the firm's corporate culture based on BrandActive's core values of Trust, Agility and Growth, and devotes considerable time split between the company's New York and Toronto offices to ensure each team member's professional growth.  
An avid proponent of social justice and education, James has been a strong supporter of many not for profit organisations including amfAR, CANFAR, AllOut, and The Maple Leaf Trust, and is a proud board member of Veritas Foundation.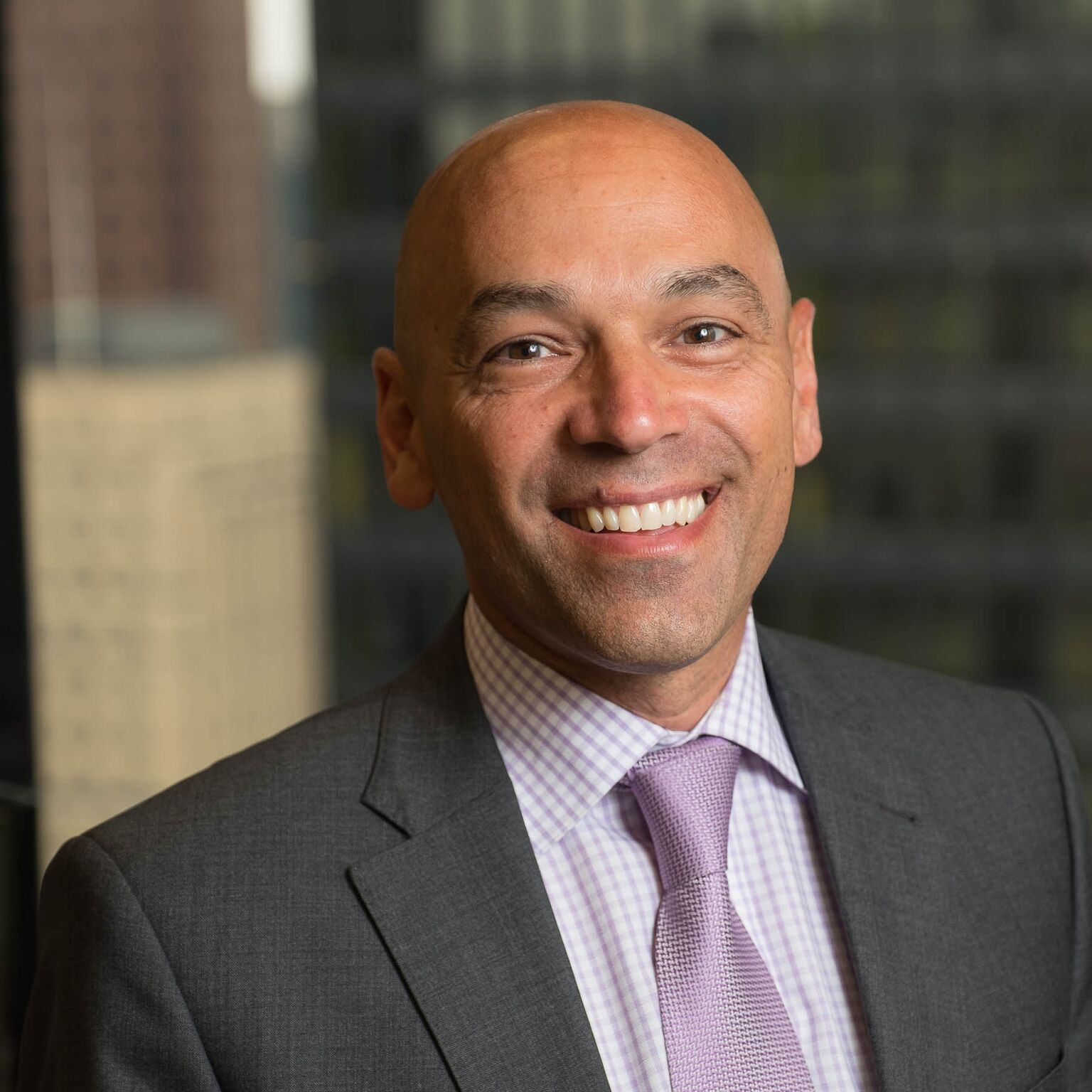 Lou Fabiano
Secretary
Lou is Senior Strategic Advisor to Veritas and will provide direction and support on the firms long term strategy.  Lou joined Veritas as COO in 2014.  Prior to joining Veritas, Lou was an executive with TD and Scotiabank (HollisWealth) focused on research, products, strategy, and marketing in both wealth and asset management.
His experience and education are cross-border having worked in both Canada and the United States.  Lou graduated with a BA from The University of Western Ontario and an MBA from Clemson University.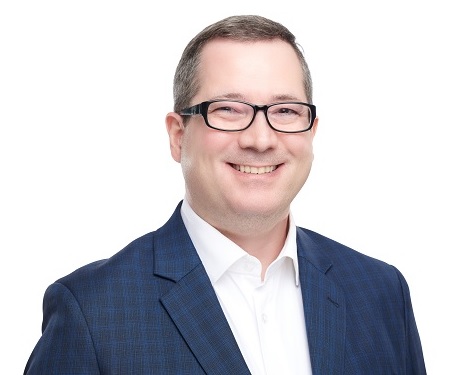 Sam Labell
Treasurer
Sam is the Head of Research at Veritas Investment Research and a partner in the firm. In addition to serving on the Veritas Investment Committee, which selects the firm's best investment ideas, Sam was the lead analyst covering Canada's senior, intermediate and integrated oil & gas producers, including S&P/TSX 60 listed companies. Sam joined Veritas in 2004. 
 
In 2006, Sam was the first analyst to highlight Canada's stock option backdating problem, which triggered a review of option filing practices by the Canadian Securities Administrators. Backdating problems were subsequent discovered at BlackBerry Ltd., Ensign Energy Services and Penn West Petroleum Ltd., among others.
As well as conducting oil & gas accounting teach-ins for Veritas' clients, Sam has been a featured speaker at CPA Canada conferences and on Business News Network.
Sam holds a BA in Economics from the University of Toronto, an MA in Economics at the University of Ottawa, and an MBA from the Richard Ivey School of Business.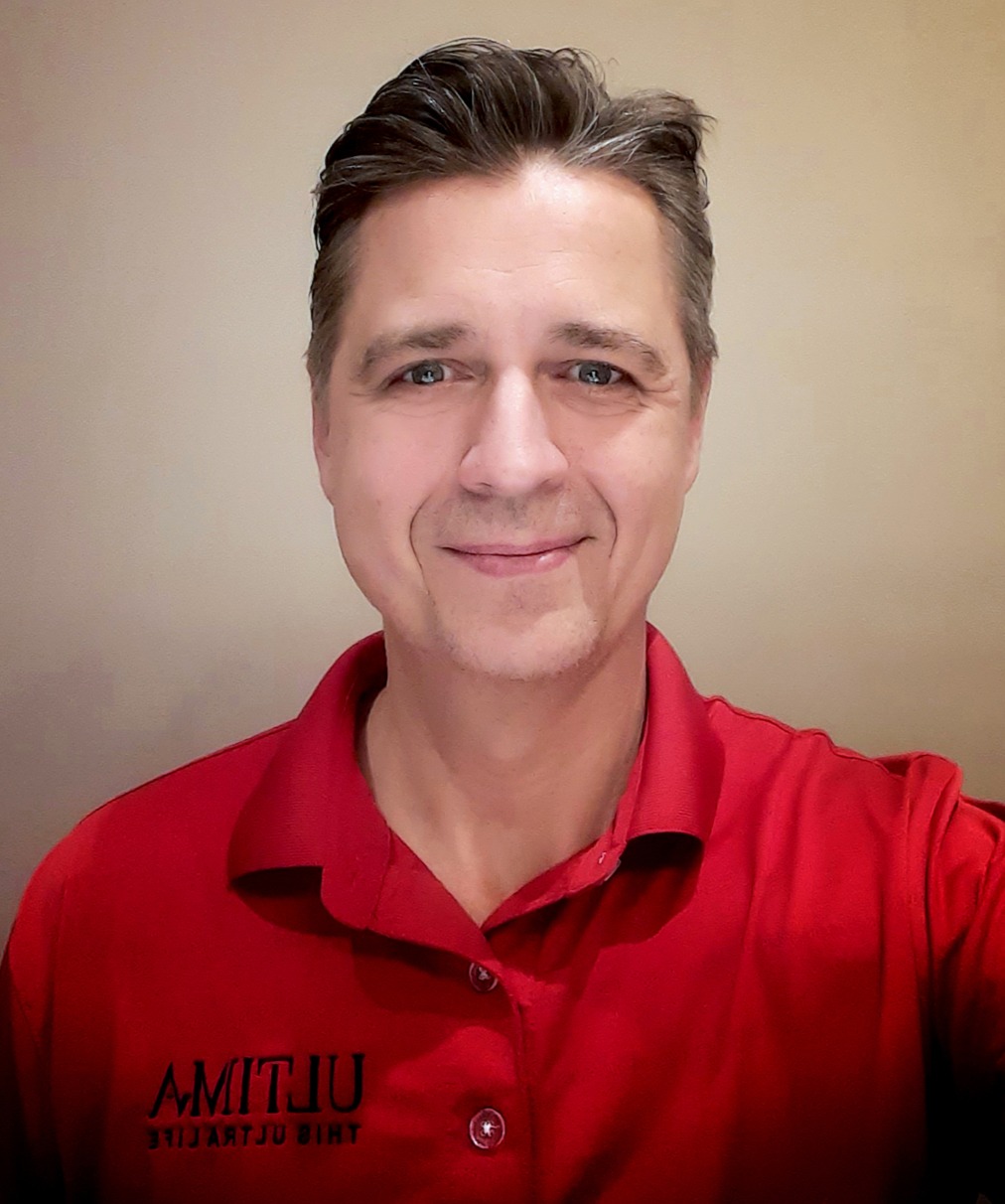 Joe Mauko
Joe Mauko is currently working as a cybersecurity consultant for Awake Security (recently acquired by Arista Networks).  He is a former Olympic contender who brings discipline coupled with 12 years cyber security sales experience and strategic account management.
 
One word that defines Joe best, professionally & personally is: athlete. 
 
The "athlete" in Joe is apparent in all aspects of his life & career – from his personal & professional development with a passion to grow and win and giving back.  He is not afraid of hard work as he has fought many hard-won battles with numerous records broken.... on-and-off the track.
 
Joe is happily married 15years to Claudine; together they have two beautiful children, Gavin (13) and Camille (10).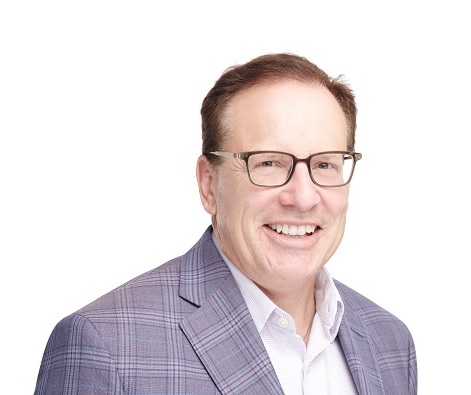 Mark S. Bonham
Executive Director
Mark S. Bonham, a veteran of the Canadian financial industry, is very excited to lead the team at The Veritas Foundation.  Prior to joining The Veritas Foundation, Mr. Bonham operated his consulting company Bonham & Co. Inc., prior to which he was a founder and Chief Executive Officer of two successive mutual fund entities, BPI Financial Corporation and Strategic Value Corporation.  Under his leadership, both companies grew to be publicly listed on the Toronto Stock Exchange and were later sold to rival organizations. 
A Senior Fellow of Massey College, University of Toronto in Toronto, Canada, Mark received his M.Sc. (Econ) with a focus on Capital Markets Theory from the London School of Economics (1986), a B.Comm. from the University of Toronto (1982), and is a  Fellow, Life Office Management Association (1982). 
Mark is the author of five books to date, including the books Trade-Offs: The History of Canada-U.S. Trade Negotiations (2018) and Becoming 150: 150 Years of Canadian Business History (2017).   He is a contributor on the financial industry to The Canadian Encyclopedia.  
A co-founder and Board Member the Canadian Business History Association, Mark is the past Board Chair of the Toronto Botanical Garden and has endowed the Mark S. Bonham Centre for Sexual Diversity Studies at the University of Toronto.  Active at the Rotman School of Management at the University of Toronto, Mark has provided scholarships and endowed the Bonham Chair in International Finance.  Among his many community projects, Mark has co-chaired the capital campaign for Toronto's new LGBTQ youth homeless shelter and was the lead donor and co-Chair of the Casey House Hospital Capital Campaign. 
Mark was included in the Financial Times of London (UK)OUTstanding Global Business Leaders list in 2017 and was recently named the 2018 Outstanding Philanthropist of the Year by the Association of Fundraising Professionals (AFP).  He is the recipient of the inaugural Alumni of Influence Award from the University of Toronto (2012), the Clarkson Laureateship in Public Service (2016), and is a Member of the Group of 175, being the 175 most influential graduates of the University of Toronto.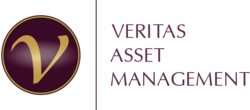 Investment Manager
Veritas Asset Management was founded in February of 2016 and is an independent employee owned research driven investment manager.  Veritas Asset Management (VAM) was founded on the belief that superior research leads to better investment decisions.  VAM sources its investment ideas from Veritas Investment Research (VIR), an award-winning equity research organization whose fundamental research is based on forensic-accounting principles.  Together, VAM and VIR offer a unique investment solution that diversify and add value to any portfolio.

Administration Services
Veritas Charity Services Inc. (VCSI), a subsidiary of the Veritas Group, is the Veritas Foundation's charitable administration service provider.  The administration covers operating tasks such as account administration and servicing, marketing, advertising and promotion, grant administration, application reviews and account setups.
VCSI also provides to donors, charities and others independent, fair and respectful research into Canadian registered charities to help them in evaluating and choosing their favoured charities.  VCSI conducts comprehensive reviews of Canadian registered charities, all within a unique VScore program framework.  It regularly publishes these in reports for select groups and the public.

Auditor
Deloitte provides audit & assurance, consulting, financial advisory, risk advisory, tax and related services to public and private clients spanning multiple industries. Deloitte serves four out of five Fortune Global 500® companies through a globally connected network of member firms in more than 150 countries and territories bringing world-class capabilities, insights and service to address clients' most complex business challenges. Deloitte LLP is the Canadian member firm of Deloitte Touche Tohmatsu Limited, which is a network of member firms, each of which is a legally separate and independent entity.